B👀K Recommendation
So I'm part of a group where we share and support each other, and I recently started sharing recommendations for books that I have read – I thought it might be a nice touch to share them here, too. They have absolutely contributed to the way I think and conduct business daily, and they could help you, too. 
I expect lots of you have read at least some of them, but I'd be interested to know if you have. I'll share them over the coming weeks and add as I go because I have no intention of stopping here. 😁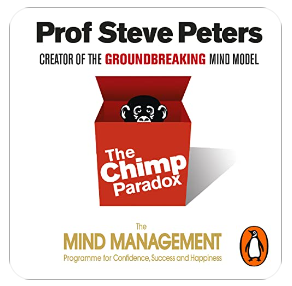 B👀K Recommendation
The Chimp Paradox. I expect many if not most of you have already read this book, but just in case not - I can't rave about it enough. It gives you the understanding and tools to keep yourself in check and combat any challenge. 
I listened to it because I found reading it from paper quite heavy, but well worth the time investment. 😁 Happy absorbing!