UK Enterprise Awards Winner!
Best Graphic Design Expert 2023 (Berkshire)!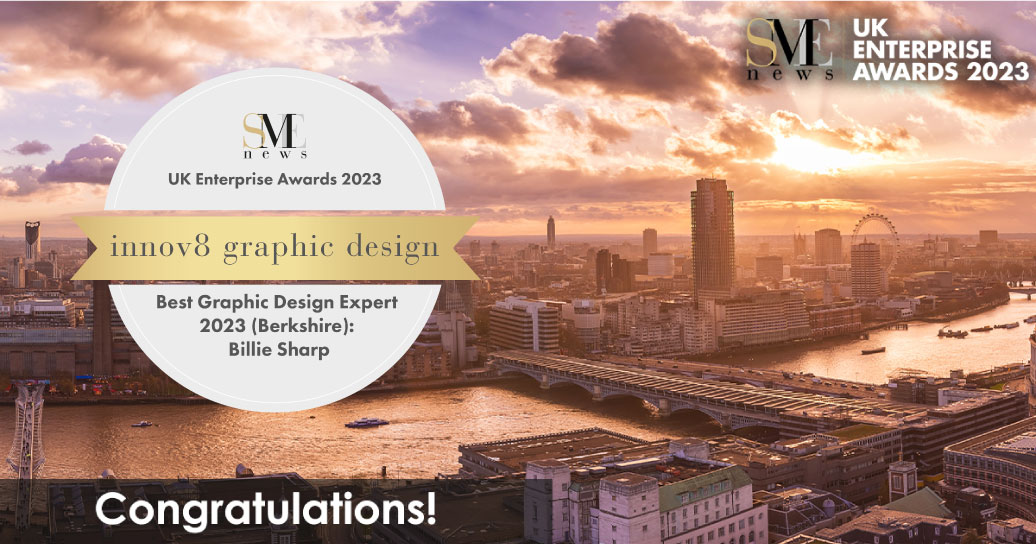 I am beyond delighted to be able to share the news about my award!
Having been nominated was elating enough but to have gone on to win 'Best Graphic Design Expert 2023' for Berkshire is incredible news!
"The companies within this year's programme have rich, distinct knowledge which has done more than inspired us – they each elevate their respective industries and set a trail ablaze for the future generations of business to come."
I can't stop grinning!
"SME News prides itself on the validity of its awards and winners. The awards are given solely on merit and are awarded to commend those most deserving for their ingenuity and hard work, distinguishing them from their competitors and proving them worthy of recognition."
You can read the full press release here: https://www.sme-news.co.uk/sme-news-announces-the-winners-of-the-uk-enterprise-awards-2023/
Look at this email I received!!
"Thank you for taking part in the seventh annual UK Enterprise Awards, in which we spotlight the most hard-working companies in the United Kingdom who go above and beyond to provide customers and clients with outstanding products and services. 
Following on from your recent nomination, our final decisions have now been reached. It gives me great pleasure to inform you that innov8 graphic design has been successful this year and has gone on to receive:
Best Graphic Design Expert 2023 (Berkshire): Billie Sharp
...in the UK Enterprise Awards 2023!
This is fantastic news and a well-deserved achievement for innov8 graphic design."
🥳 🥳 🥳 🥳 🥳 🥳 🥳 🥳 
If you would like to find out more about how I help businesses maximise their websites you can contact me at billie@innov8gd.com or watch my webinar on Inclusive Optimization here: www.inclusive-optimization.com