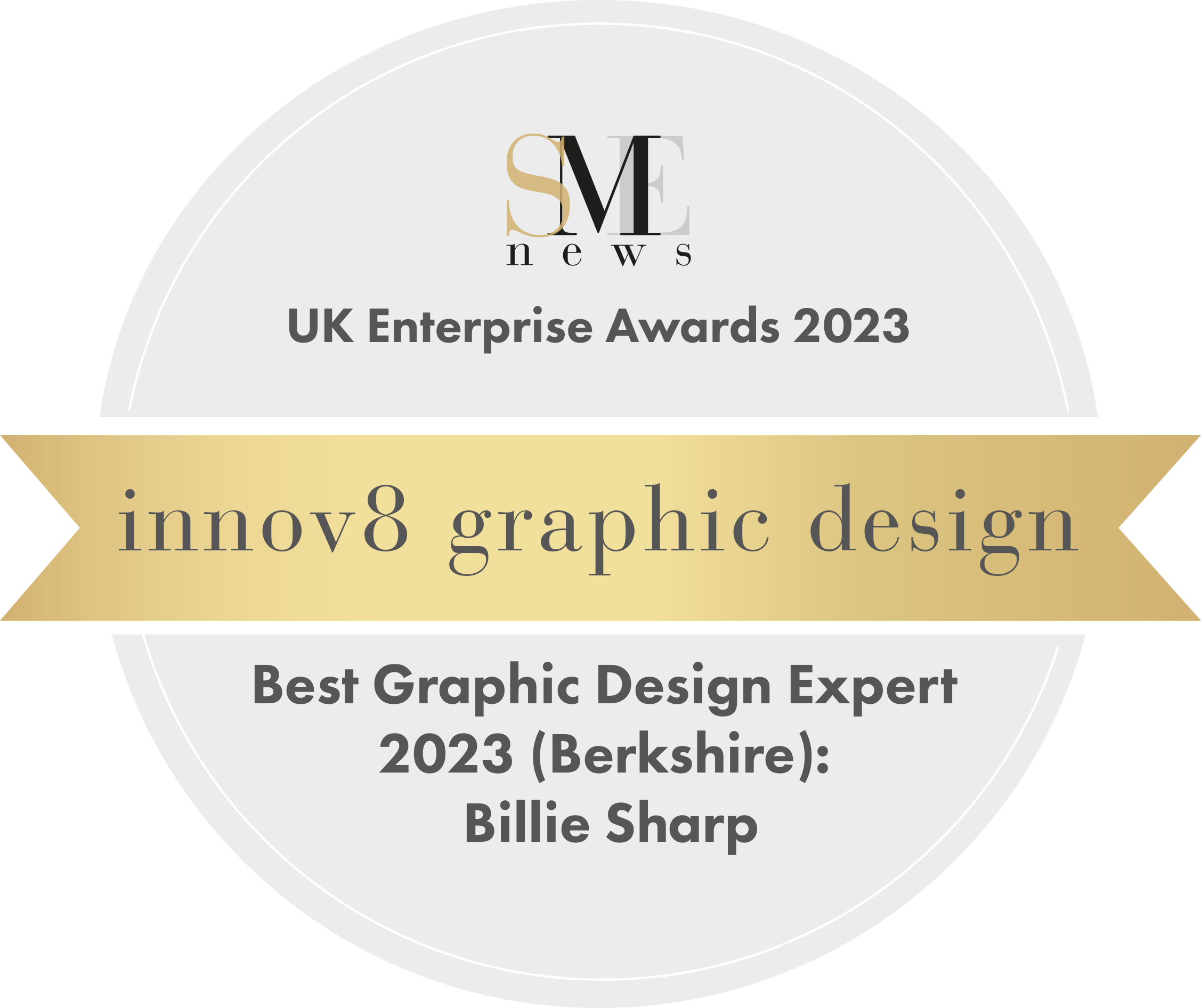 'Graphic Design', what's that then?
(Great question!) ...It is the learned skill that enables us to creatively translate your message into visual communications. With invisible grids that the eye can subconsciously track, you can present your marketing communications (digital or printed) in a professionally appealing but clearly understandable way.
If you have something in mind but are not quite sure where to start, give us a call and we can chat through the next step.

We design logos, visual identities, websites and print materials; business cards, leaflets, brochures, adverts, exhibition stands, large format promotions, van livery and packaging. We also design and build fully fluid and search engine optimised HTML websites. From content managed websites through to full e-commerce online shops. There are many configurations available to achieve what you want from your website and innov8 graphic design can create them – all wrapped up in completely bespoke designs.
All our websites are built with SEO in mind and we can teach you how to master your own search engine optimization too.
If you already have a website why not book a call for a quick chat to find out how we can tell if your website is working for you. It may be as simple as looking at the 'back end code' and reporting back on how you can improve it yourself, so let us know how we can help you.

We teach you how to maximize your websites' organic performance and get it appearing in front of your ideal clients, at the right time, when they are ready to buy !
Join Billie on our FREE virtual training session to find out more.